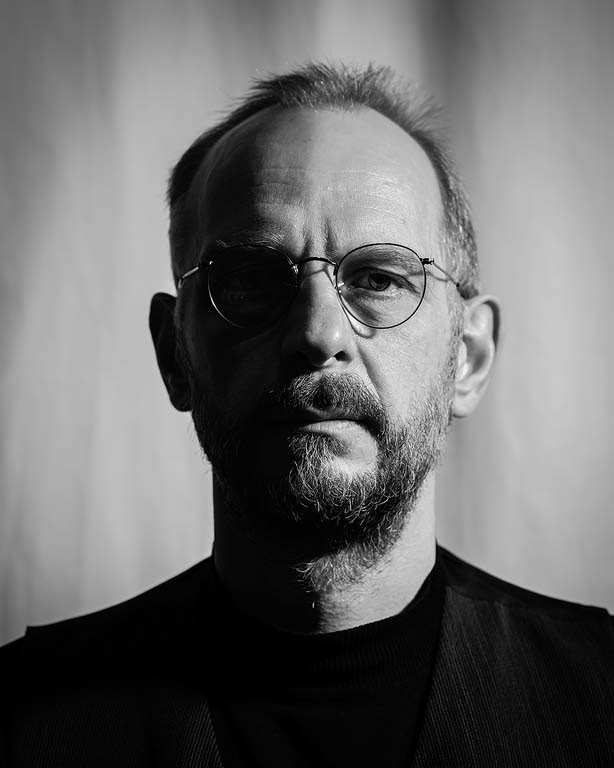 MIKKO WALTARI (b. 1966) is a Finnish photographer MA, who is researching the representation of reality and the documentary truth in photography.
Before turning to arts, he was working as an exports manager to Russia, Ukraine and the Baltic States for over twenty years.  On one sunny winter-day in early 2011, at the moment of his father's death, he became aware of being thrown into this world and got to thinking about that. 
As a result of his realisation, Waltari got his MA-degree from Vilnius Academy of Arts, Lithuania, in 2017, and he now works both in Finland and in Lithuania. 
At the core of his artistic work are topics relating to social history and to the spectacle. However, he calls the style documentary spectacle. A single work usually consist of several frames that are merged digitally, thus extending the third dimension, time, in photography.
Documentary spectacle relates to concepts such as constructed verisimilitude and dramatised, narrated real. It borrows from the theories and practices of documentary theatre, documentary literature, and documentary film – in other words, the constructed image becomes a trace of the traces of an event.
Waltari's ongoing long-term work addresses European social change from the late 1980's to the present. He also continues working on plays that are photographed performances of rewritten events in the lives of the people participating in the project.